Review: Tiny Ninja Theater
TheaterMania, 4/9/03
"There's something irresistibly charming about seeing Shakespeare's works performed by miniature plastic figurines."

Article: Small Actors Make Big Splash
Dramatics, 4/03
"As Yoda says, 'You do or you do not; there is no try.'"

Review: Theatre Pick for Week of March 4
FlavorPill.net, 3/4/03
"You think you've seen every twist on The Bard's work humanly possible..."

Article: Fringe Hit Tiny Ninja Theater Returns to NYC
Playbill Online, 2/9/03
"Trevor Bigfoot as Mercutio — whose death scene has to be seen to be believed"

Article: Best of Charleston 2003
The Charleston City Paper, 1/03
"Readers Pick for Best Piccolo Spoleto Event"

Review: Shakespeare in a Shoebox
The Washington Post, 1/11/03
"Once you've seen its Romeo & Juliet, you'll want to come to back for figurine versions of Hamlet or Othello or whatever else." — Peter Marks

Review: Action Figure Genius
The Charleston City Paper, 10/02
"Quick, clever, and chock full of surprises, more than one audience member claimed that it even outperformed the hit interpretation of the Scottish play." — Colleen Reilly

Review: Freeze Frame
Creative Loafing Charlotte, 10/2/02
"I heartily recommend being among the lucky few when Weinstein & Co. return to Charlotte or Piccolo Spoleto." — Perry Tannenbaum
jump to the good bits

Review: Tiny Version of Macbeth is Giant Entertainment
The Charlotte Observer, 9/22/02
"Fresh, funny, ingenious and original." — JoAnn Grose

Review: Tiny Ninja Theater
Hairline, 8/02
"Four Stars: Tiny Ninja Theater is a fantastic and unorthodox show which represents what many love about the Edinburgh Festival." — Simon Ferguson

Review: Bard Takes a Flyer
Sunday Herald, 8/25/02
"Four Stars: Shakespeare is as equally at home among the ridiculous, of course." — Tim Abrahams

Review: Tiny Ninja Theater presents Macbeth
The Scotsman, 8/19/02
"Must be seen to be believed. " — Paul Rhodes

Review: Macbeth
Three Weeks, 8/17/02
"If a definition of the Fringe is originality and artistic expression, then this 35 minute abbreviated version of Macbeth, with tiny plastic ninjas as a cast, must surely rank as an ultimate example." — Paul Cochrane

Review: Mr. Smiley Face Macbeth
The Guardian, 8/10/02
"Weinstein plays it dead straight and speaks the text rather better than some classically trained actors I have heard." — Lyn Gardner

Review: Mini-Cawdor Steals Hearts
The List, 8/8/02
"a marvel of theatrical innovation" — Catherine Bromley

Review: No Drams Required
Edinburgh Guide, 8/3/02
"This is the only one I'm recommending to all my friends and the only thing I think I'll make a return trip to!" — Annabel Ingram

Article: Ninja-cized Bard
Charleston Post & Courier, 6/1/02

Article: Tiny Ninja Theater Returns to Charleston
The State, 5/31/02

Review: Action Figure Genius
The Charleston City Paper, 5/29/02

Review: Tiny Ninjas Take On Shakespeare's Giant Roles
Charleston Post & Courier, 5/29/02

Article: Oh Tiny Romeo
The Charleston City Paper, 5/02

Article: What's The Buzz
The Charleston City Paper, 5/02
jump to the good bits

Article: Where to Celebrate Valentine's Day Solo
Time Out New York, 2/14/02
jump to the good bits

Review: Massaker im Spielzeugland
Taz Bremen, 1/22/02
the babelfish translation

Article: Best of Charleston 2001
The Charleston City Paper, 1/02
"Best Use of Plastic Figurines in a Performance" jump to the good bits

Article: Shakespeare de Plástico
Revista 2K, 6/22/01
the babelfish translation

Article: Piccolo's Prices Too Steep for Local Festival
The State, 6/10/01
jump to the good bits

Article: Spoleto Festival at 25
The New York Times, 6/5/01
jump to the good bits

Review: Tiny Ninjas Put Twist on the Bard
Charleston Post & Courier, 6/2/01

Review: Tiny Ninjas Project Big Illusion
The Charleston City Paper, 5/29/01

Review: No Small Jokes, Just Small Actors
Charleston Post & Courier, 5/29/01

Article: Immediate Art
The Charleston City Paper, 5/01
jump to the good bits

Article: Serious Shakespeare Takes But An Inch
The Charleston City Paper, 5/01

Review: Sightlines: Tom Waits in the Toilet
The Village Voice, 4/27/01

Article: All Is But Toys
Stage Directions, 3/01
jump to the good bits

Article: The Bard's New Band of Merry Men Perform Macbeth
American Theater, 12/00

Article: Off-Off color: Toy Story
Time Out New York, 11/9/00
jump to the good bits

Review: Street of Blood, Tiny Ninja Theater presents Macbeth
NEXT Magazine, 9/15/00
jump to the good bits

Article: Is That a Ninja That I See Before Me?
Playbill Online, 8/30/00

Review: Oh, Forget the Money, Let's Dress Up and Play
The New York Times, 8/26/00
jump to the good bits

Review: Fringe Binge
Time Out New York, 8/24/00
jump to the good bits

Review: Fringe Benefits
The Village Voice, 8/23/00
jump to the good bits

Review: As The Bard Himself Might Put it...
newyork.citysearch.com, 8/20/00

Review: Tiny Ninja Macbeth, Finally, Little Green Man
TheaterMania.com, 8/18/00
jump to the good bits

Article: Off-Off and Running
Time Out New York, 8/10/00
jump to the good bits

Tiny Ninjas Put Twist on the Bard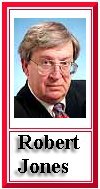 The more offbeat of the Piccolo Spoleto offerings can be found at Theatre 99. The place is owned by the Have Nots, Charleston's resident improv comedians, and it is located on Cumberland Street, on the edge of the downtown Market. The place is small (it seats 99 people) and tucked into a pleasant little courtyard with a convenient cafe. Its theatrical offerings this spring reflect the off-kilter imaginations of the Have Nots (whose names are Brandy Rucker, Timmy Finch and Greg Tavares). Their star attraction this summer was Spalding Gray, a monologist whom I missed because I thought Mr. Gray was famous enough already and I would be better off exploring the talents of Kevin Kling.
In its relentless search for the new, the strange, the totally off-the-wall, Spoleto has had its moments. But for sheer peculiarity, I don't think anybody around here has ever come across anything like the Tiny Ninja Theatre company. How do people think up these things, anyway? It's a question people probably asked Edison, Ford, Einstein and others who, safe to say, never thought of what Don Weinstein has thought of.
Let Don Weinstein explain. "I had noticed that there were these tiny plastic ninjas in vending machines all across the city, but no one was using them to perform classical theater. Something had to be done."
So Mr. Weinstein did it. He bought a lot of tiny ninja figures, built a stage somewhat smaller than a card table, and put them all to acting on it. Having a taste for classical literature, Mr. Weinstein decreed that his tiny plastic thespians disport themselves in Shakespeare. The Tiny Ninja Theatre "Macbeth" is the result.
Like all good managers, Mr. Weinstein knows the limitations of his clients. He has trimmed the "Macbeth" text down to 38 minutes. It moves a lot more swiftly than Shakespeare planned, and there isn't a whole lot of scenery. But Mr. Weinstein he has not stinted on spectacle: his battle scenes contain more people than you'll ever see on a real stage, and he can kill them off with the easy-come-easy-go lavishness of a real army commander. The body count on Friday was impressive, and disposing of the bodies was a simple matter of tossing the corpses into a cardboard box, soon to be resurrected for the next show.
The audience, unfortunately, is limited to 20 people. The short ones get the front row, the middle-sized ones sit on a plank stretched across a row of theater seats, the tall ones stand at the rear. Everybody gets toy binoculars to help see the actors. Mr. Weinstein, dressed in puppeteers' black, sits at the table, manipulates the puppets and the lights, and does all the voices.
This "Macbeth" is strange, heaven knows, but it is not silly and it is not played for comedy. Mr. Weinstein manages all the voices with a vocal dexterity that brings each character to life. And there is real tension and drama to the unlikely proceedings. If you manage to get in, you'll probably be talking about the Tiny Ninja Theatre long after you stop talking about "Manon Lescaut" and "A Servant to Two Masters."
The fifth Chamber Music program had a busy, bouncy piece by Telemann that was more energetic than interesting. This is the kind of early music that has been variously derided as "sewing machine music" or "wallpaper music," and its main purpose seems to be to fill a program when you can't think of anything else. The perpetrators Friday morning were flutist Tara Helen O'Connor, cellist Andres Diaz, and oboist Diana Doherty, with Charles Wadsworth at the harpsichord. They came close to making Telemann sparkle.
The sparkle dimmed considerably in the next piece, Paul Hindemith's sonata for viola and piano (Op. 11, No. 4, written in 1919). Hindemith was a formidable teacher and theoretician, and he wrote a large number of pieces intended to give musicians something to do when they couldn't find suitable music otherwise. There are not, for instance, a lot of sonatas for viola and piano, and Hindemith therefore wrote one.
But if there is a synonym for "grayness" in music, it's "Hindemith." Most of his music is diligent, industrious, capable, expertly built, and almost entirely uninteresting. There are some exceptions, for instance the little piano concerto subtitled "Four Temperaments," composed so George Balanchine would have a concerto within his keyboard capacities, and that wonderful "Symphonic Metamorphoses," a set of spectacular variations for orchestra on a theme by Carl Maria von Weber. (Maybe it's interesting because the theme is by Weber and not Hindemith.)
This is one opinion and apparently one not shared by Nokuthula Ngwenyama, the violist who played it with Stephen Prutsman at the piano. Professionals both, they drudged through the music as if they believed in it; perhaps they did. All the same, it seemed to me a case of energy misspent.
But the program was not a total loss, for Stephen Prutsman played Mozart's Piano Concerto No. 12 (K. 414 in A-Major). This was a total surprise, since it proved to be an arrangement of the piece Mozart had made for string quartet instead of orchestra. The music sounded downright celestial, and Mr. Prutsman, whose heart seems wired directly to his fingertips, played it with a beauty that brought tears to the eyes. The St. Lawrence quartet was with him every note of the way, and the loving interplay between all five performers was wondrous.
More Mozart, this time on a larger scale, took up most of the big Choral/Orchestral Concert at Gaillard on Thursday night. The Westminster Choir occupied the stage during Mozart's Requiem (K. 626), along with the Spoleto Festival Orchestra, both led by the choir's director Joseph Flummerfelt. The choir sang as it has sung for the past 25 years: with pealing, refulgent tone, power when needed, and beauty everywhere. The soloists were soprano Monique McDonald, mezzo Katharine Goeldner, tenor Don Frazure, and basso Julien Robbins. This was a beautifully matched quartet, and unusual for the fact that each of them was able to trill when required.
For me, though, the performance was on the dull side. The Requiem contains a lot of small sections that have to be knit together, and Maestro Flummerfelt didn't do much knitting. Instead, he paused between sections as if they were a succession of arias, thereby clipping the wings of music that ought to soar.
Stravinsky's Symphony of Psalms occupied the last part of the program and fared much better. The music was biting and astringent, as it should be, and the quietly chiming hallelujahs sounded as other-worldly as anyone could wish.